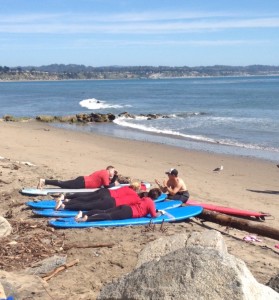 They don't call this town Surf City for nothing! If you are just getting into surfing Santa Cruz below are some of the noteworthy surfing breaks that are located within the County's 29 miles of coastline. There are great spots for all levels here in Santa Cruz.
Those starting out should consider the more beginner surf breaks. Remember, always be cautious of tide, wind and swell conditions Most importantly, be respectful of your fellow surfers and stay safe. For those of you wanting a little help getting started, our instructors are available to take you out and show you the basics so you can be up and surfing in no time!
Hazardous & changing conditions may exist . Crowds & weather may change the ratings.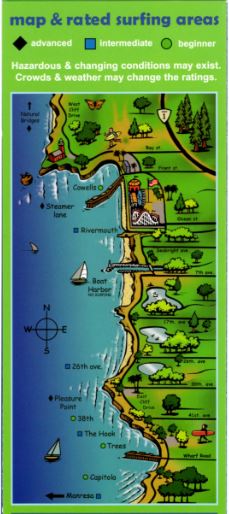 Beginner Breaks:

Cowells
38th Ave
Trees
Capitola
Intermediate Breaks:
Santa Cruz Rivermouth
26th Ave
The Hook
Manresa
Advanced Breaks:
Natural Bridges
Steamer Lane
Pleasure Point
Happy and safe surfing!